14 yrs old Jeric gets de-Virgin-ized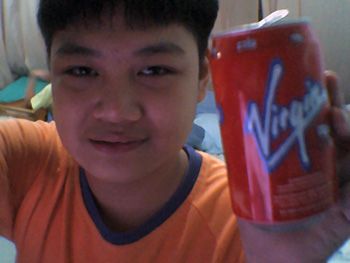 "
I just tried 'Virgin Cola' and it tastes like any other sodas / colas out there. I tried the red flavoured Virgin Cola and there is nothing special with it. The differences of Virgin Cola to other cola products you can feel it fizzy on your mouth and throat hahahaha… "
"Try it for yourself!"